Veterans Community Project
The Nashville Home + Remodeling Expo returns to the Music City Center in the heart of downtown for the third year in a row, expecting to attract more than 20,000 guests throughout the weekend set for March 15-17.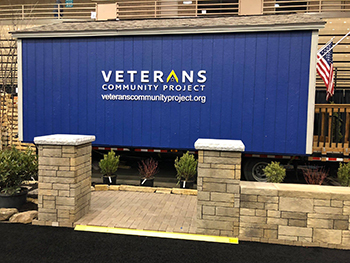 During the three-day event, attendees will gather fresh designs and new trends, find home improvement solutions, and discover thousands of first-to-market products at incredible prices. Not only will there be exciting home ideas, the expo also provides an opportunity to learn about the community around us, featuring nonprofits focused on alternative housing solutions.
At the expo, attendees will get to know and learn more about a nonprofit new to Nashville, Veterans Community Project. Founded by Kansas City Veterans who were frustrated by rampant homelessness throughout the Veteran community, their mission is to find a solution in order to eliminate Veteran homelessness. One of their methods is by using communities of tiny homes.
Through contributions and partnerships, VCP creates communities of tiny-homes, paving the way to more successful, permanent housing outcomes. At the Nashville Home + Remodeling Expo, attendees will see how it all works by exploring a tiny home VCP provides to Veterans, complete with full landscaping and décor, just as one would find in the community. In addition to the tiny homes, VCP provides services such as counseling and mentoring to help address the underlying cause of homelessness.
Be sure to stop by Veterans Community Project during the expo to hear more about their efforts making a positive change in the Nashville community. For more show and full exhibitor information, explore the full list and visit your favorites during the expo! Don't have your tickets yet? Buy them now and SAVE $2!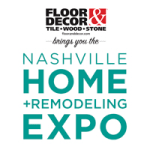 MARCH 15-17, 2019
MUSIC CITY CENTER

Mar 13, 2019, 18:46 PM