Thank you to all our show sponsors and partners!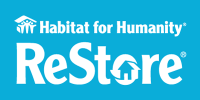 Habitat for Humanity of Greater Nashville was established in 1985 and has built, recycled, or renovated more than 1,185 homes, 865 homes locally, and has served more than 3,050 family members, including more than 1,961 children. Habitat of Greater Nashville provides homeownership opportunities in four counties: Davidson, Dickson, Cheatham and Wilson, and operates retail stores, the ReStores, in Davidson, Wilson, and Dickson. ReStore's eclectic mix of unique merchandise is made possible from your generous contributions. We accept donations at any of our ReStore locations during regular business hours. ReStore also provides a free pickup service for heavy items. To schedule a pick up appointment, call 615.942.1290.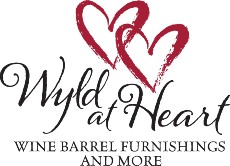 Wyld at Heart Customs is a ten year old company located in the California Central Valley. We build one-of-a-kind wine and whiskey barrel furniture. Come see our bars, pub tables, game tables with upholstered barrel chairs, padded swivel chairs and a myriad of other items.
www.wyldatheartcustoms.com

Hermitage Lighting Gallery has served the Middle Tennessee area since 1944. In addition to lighting we offer appliances, hardware, plumbing as well as complete kitchen & bath design & installation. Our 40,000 square foot facility located downtown at 531 Lafayette Street Nashville, TN 37203 easily serves all of the Nashville vicinity. Our store hours are Monday-Friday 8:00 am - 5:00 pm and Saturday 9:00 am - 5:00 pm.
The Professional Source for Lighting, Hardware, Appliances, Custom Kitchens & Baths

Since 1969, Decorating Den Interiors has been creating beautiful rooms. Our team of designers come to you, saving you valuable time and money. We have the products and ideas to suit every room in your home. We pride ourselves on working collaboratively to find the perfect products for your home. bohnne.decoratingden.com

HomeAdvisor is an easy way for homeowners to find and connect with trusted home improvement, maintenance and repair professionals. We offer our homeowners a comprehensive suite of tools, products and services such as our patented Profinder, True Cost Guide, Instant Connect and Instant Booking. Access to all of the site's features is free to homeowners, with no membership fees.
homeadvisor.com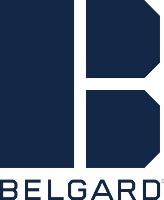 At Belgard, we set the stage for landscape design and innovation. Our uncompromising level of quality and craftsmanship is remarkable and our natural aesthetic is unrivaled in the industry.

Since 1995, our locally made and nationally backed products have transformed thousands of residential and commercial properties across North America. Every day, our network of trained and certified contractors and dealers helps customers envision their creative journey and outdoor dreams.

We strive to improve our products by spending more than 20,000 hours in research and development every year – perfecting new products keeps us at the forefront of design trends and places us on the cutting edge of manufacturing techniques and technologies.

For more information on our dealers and contractors in the Nashville market, please visit our design center at 3035 Powell Avenue, Nashville, Tenn., 37204 or our website, www.Belgard.com.

THANK YOU TO OUR SPONSORS & PARTNERS: