Brett Tutor
Brett Tutor is the handsome, charismatic carpenter on the hit series "Trading Spaces," which come back to TLC and aired a new season Spring 2019.
The Chiseled Renaissance man who People Magazine named 'Sexist Handyman Alive' has an incredibly diverse resume reflecting his seemingly endless talents. He has worked as a stuntman, EMT and SWAT medic, house flipper, home inspector, white water rafting and rock climbing guide, singer, songwriter and guitarist, as well as a security and survival specialist on season two of Discovery Channel's hit show "Treasure Quest." He's also a passionate champion of causes with a positive social impact. In 2014, he founded the non-profit organization Off The Grid International (www.otgi.org), which builds clean water and sanitation systems in some of the most remote regions of the planet.
Brett got his start in the entertainment business as a stuntman, working in the television shows and feature films, including "Seven Days in Utopia," starring Robert Duvall and Lucas Black. He has also appeared in national commercials for Old Spice, Chevrolet, Jeep, Dodge Ram and Dick's Sporting Goods. In addition, he hosted the regional television show "New Home Source" which featured Brett travelling the country and educating viewers on new building methods and materials, energy efficiency and the future of home building.
Brett was born and raised in Austin, Texas. His love of adventure began at an early age, riding motorcycles and BM bikes with his brother, and receiving truckloads of dirt as a Christmas presents to add to their backyard dirt jump track. By age 15, he was apprenticing as a carpenter and a home inspector under his grandfather.
At 19, Brett moved to Hilo, Hawaii to train in mixed martial arts at BJ Penn's MMA Academy, training in Jin Jitsu under the Penn's and Muay Thai under Rudy Valentino. Two years later, he went on a transformation trip with a humanitarian relief group to Kenya, Africa, volunteering with multiple orphanages and helping with security and logistic. Spending time in the slums of Kibera was life-changing, giving him a valuable global perspective and inspiring his commitment to continue to help those in need.
Brett enlisted in the U.S.AirForce at 21 and was put in charge of a 60-man basic training squad on his first day of training. He was accepted into the Pararescue Special Operations program but was unable to complete his training or be deployed after tearing his Achilles tendon during his first year with the elite team.
After his medical discharge, he returned to Austin and completed carpentry school and EMT school simultaneously while working as a carpenter. he began flipping houses and working as a home inspector and a general contractor. In 2012, he founded the company Property Doctors Home Inspections. he is a licensed Professional Inspector (TREC #20110), Licensed OSSF Septic System Installer (TCEQ), Residential Energy Auditor, Rain Water harvesting System Installer and Rain Water System Inspector (ARCSA).
He is also a singer, songwriter and guitarist and plays in a band in Austin, Texas with his brother Chase. "The Tutor Brothers" music can be found on iTunes, and their music video "Fire Fly" can be seen at www.tutorbrothersband.com. He will debut the music video for his new song 'Flower Child' (https://itunes.apple.com/us/album/flower-child/1342864836?i=1342865089) on Instagram in April.
Follow Brent on Twitter @BrettTutor, on Instagram @bretttutor and on Facebook at https://www.facebook.com/brettutor.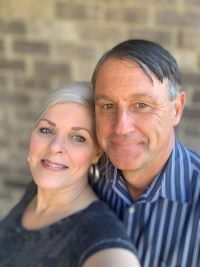 Robert and Carolyn Pennekamp
Robert and Carolyn have been married since 2009. Robert was a company executive for many years and Carolyn had a custom cake bakery in Nashville. Robert was born in Amsterdam and is half Dutch half French. Carolyn is from New Hampshire and was raised in the Nashville area. Corporate travel and visits to see Robert's family turned into treasure hunts for their new home thanks to Carolyn's enthusiasm and artistic eye. Based on this experience, and a desire to do something totally different, the couple decided to start a business in French Décor in 2017 called "Gargoyles". The Gargoyles story goes back in time to the 7th century in France, when according to legend, a priest defeated a dragon from the Seine river near Rouen with the power of the cross. For a while, the couple had a store in Mount Juliet to show that their concept was viable. They currently have a warehouse which is open to the public on Saturdays and they travel with their truck to large antiques fairs. Gargoyles has built a nice base of loyal customers throughout the Nashville area with people who look for style and want to beautify their homes. On a regular basis, Robert and Carolyn travel to France and hand select every item by visiting their suppliers who are spread over many (mainly rural) villages in France. Because of the couple's personal attention, Gargoyles offers a wonderful selection of truly unique items and has the broadest selection of French tables in the South East.
630.460.4097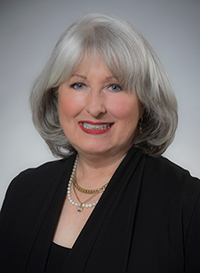 Bohnne Jones
Bohnne Jones, an award winning business owner and interior decorator, is the only Nashville Decorator to be featured in the new book "Love Your Home".
Bohnne has been providing Nashville area homeowners with fantastic products and solutions for residential and light commercial for over 10 years. She's a dynamic designer who has worked on design projects from Massachusetts to California,

www.bohnne.decoratingden.com
bohnne@decoratingden.com
(615)469-7334