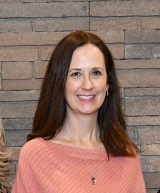 Tami Bailey
Show Manager
Tami has over 20 years of experience in sales and sales management. She has been with Marketplace Events since 2009, where she started as an Exhibit Sales Consultant on the Indianapolis Home Show. Currently, she oversees the Nashville Home + Remodeling Expo. Tami grew up in Iowa and graduated from the University of Northern Iowa. She enjoys spending time with her family, reading, and exercising.

Email: Tamib@mpeshows.com
Phone: 800-395-1350 Ext 155

Get a Booth Quote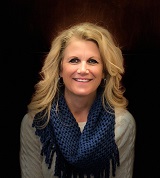 LINDA KOSSMANN
EXHIBIT SALES CONSULTANT
As a previous business owner and 15+ years in sales, Linda brings new business development and customer relations to Marketplace Events. Taking on the challenge of being part of a team to build a brand new show in Nashville fuels her energy! She is committed to whatever it takes to not just fill the exhibits but, to also ensure that the exhibitors utilize their space in the best possible way and, that the consumers have a fabulous experience at the show. Before joining Marketplace Events, Linda owned and operated an Information Technology Staffing Business as a Woman Business Enterprise (WBE). Prior to that she was a Manufacturer's Sales Representative for Pet Products and spent 20 years in Information Technology.

Email: LindaK@mpeshows.com
Phone: 800-395-1350 Ext 160

Get a Booth Quote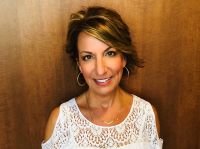 Suzy Colvin
Exhibit Sales Consultant
Suzy discovered her love of working with people to field solutions, first as a business owner. She has over 25 years in sales/marketing, operations and management.
Her dedication and passion for the success of her vendors is her number one focus, while ensuring a great experience for the consumers. She looks forward to bringing this to the Nashville Home & Remodeling Expo and Home & Garden Show. Suzy was born and raised in PA and has resided in IN for over 30 years.
Her family is most important to her and she spends time with them as much as possible.

Email: SuzyC@mpeshows.com
Phone: 800-395-1350 Ext 158

Get a Booth Quote
SHONDA BANNER
SHOW|OFFICE ADMINISTRATOR
Born and raised in Indiana, Shonda's a Hoosier at heart. Shonda has a background in Financial Operations, Event Planning and Administrative Support. When not working Shonda enjoys good times with her family & friends as well as travelling to new & different places. Shonda is creative and loves coming up with different themed parties that she hosts several times a year.

Email: ShondaB@mpeshows.com
Phone: 800.395.1350 Ext 151

Get a Booth Quote